HBS 250 G Manual Mitrebox Saw
Brand new, small measurements but great cutting efficiency our HBS – type from Daiß + Partner. A manual metal band saw for locksmith shops and tool making enterprises. Stable construction, but simple and comfortable operating. All operating elements are clear and fitted in handle hight. Working Area, cutting quality and efficiency make the HBS 250 G to a top model.
Saw band measurements: 3320x27x0,9 mm 
Cutting area, cutting quality and capacity make the  HBS 250 G a top model.
From 6.860 €                            

on enquiry

Hochwertigen Qualitätsprodukten

Alles aus einer Hand

Service-Dienstleistungen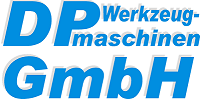 Data sheet
Weight

420 KG

Abmessungen LxBxH

1600x300x1030 mm

Arbeitshöhe

550 mm

Schnittgeschwindigkeit

15-105m /min stufenlos frequenzgeregelt

Antriebsleistung

240/400 V 3,0 KW

Arbeitsbereich 90 ̊

Ø 250mm, 250x250 mm

Arbeitsbereich 45 ̊

Ø 170mm, 170x170 mm

Gehrung

Ja

2-Säulen

Nein

Doppelgehrung

Nein

Zustand

Neu

Betriebsart

Manuell