HBS 500 G Semi-automatic miter band saw
The miter band saws from Daiß + Partner in swivel frame construction are characterized by their stable, robust and easy handling. The changeover from straight to miter cuts takes a few seconds. The material to be sawn is not changed in the transport direction, so a fast and exact length measuement is possible. 
Hydraulic lifting of the saw frame and hydraulic material clamping. After activation of the automatic function, the machine automatically completes one saw motion. The choices are to turn off the saw frame underneath, move over the work piece and turn off, or move over the work piece, then open the saw clamping vice before turning off. 
Saw band measurements 4150 x 27 x 0,9 mm , optional 4150 x 34 x 1,1 mm
From 15.430,00 €                            on enquriy

Hochwertigen Qualitätsprodukten

Alles aus einer Hand

Service-Dienstleistungen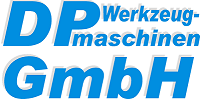 Data sheet
Weight

950 KG

Abmessungen LxBxH

2190x1300x1300 mm

Arbeitshöhe

650 mm

Schnittgeschwindigkeit

15-105m /min stufenlos frequenzgeregelt

Antriebsleistung

240/400 V 1,5 KW

Arbeitsbereich 90 ̊

Ø 320mm, 4-kant 500x300 mm

Arbeitsbereich 45 ̊

Ø 280mm, 4-kant 400x320 mm

Gehrung

Ja

2-Säulen

Nein

Doppelgehrung

Nein

Zustand

Neu

Betriebsart

Manuell