HBS 400 GLR Semi-automatic double miter band saw
The double miter band saws from Daiß + Partner  are characterized  easy handling. The changeover from straight to miter cuts in boths directions takes a few seconds. With the digital display, angles can be adjusted up to 0,1° exactness. The material to be sawn is not changed in the transport direction, so a fast and exact length measuement is possible. 
Saw band measurements 4150 x 27 x 0,9 mm , optional 4150 x 34 x 1,1 mm
From 17.500,00 €                            on enquriy

Hochwertigen Qualitätsprodukten

Alles aus einer Hand

Service-Dienstleistungen
Arbeitsbereich,Schnittqualität und Leistung machen die HBS 400 GLR zu einem Topmodell.
Standardzubehör:
Motor angetriebene Spänebürste, Micro-Cooler, digitale Gehrungsanzeige, Hartmetallführungen, verstärkter Sägerahmen, integrierte Rollenbahn 1600 mm, 27 mm Sägebandtechnik (optional 34 mm Sägebandtechnik gegen Aufpreis)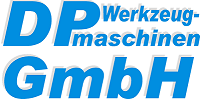 Data sheet
Weight

780 KG

Abmessungen LxBxH

1850x850x1030 mm

Arbeitshöhe

650 mm

Schnittgeschwindigkeit

15-105m /min stufenlos frequenzgeregelt

Antriebsleistung

240/400 V 3,0 KW

Arbeitsbereich 90 ̊

Ø 320mm, 400x280 mm

Arbeitsbereich 45 ̊

Ø 200mm, 260x160 mm

Gehrung

Ja

2-Säulen

Nein

Doppelgehrung

Nein

Zustand

Neu

Betriebsart

Halbautomat